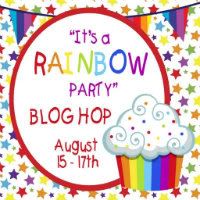 Hey there and welcome to a VERY special Blog Hop! If you came from the fabulous

Lisa

then you are on the write path! If you happen to start your journey with me please go ahead and start at Miss

Candace

! We do have some great prizes to giveaway from our generous sponsors..
To be Edgible for these Prizes you MUST Comment On Everyones Blog, and leave a way to contact you... by Midnight (MST) by AUGUST 17th!
Random Winners Will be announced Early next week on http;//scrappin2littleprincesses.blogspot.com
So Candace is celebrating her daughter's Birthdays.. One will be turning 2 and the other 4! There favorite colors are Pink and Purple.
The Girls were born on the 9th and the 30th of August! Both August Babies
that's incredible! Makes Life easy when you have two Birthdays close together like that!
So I wanted to make something sweet to send to both of them..
So these are what I have made for the girls...
MatchBox Gift Boxes
Supplies:
Tags,Bags,Boxes and More Cricut Cartridge
Stickles: Pink and Purple
Cardstock: Pink and Purple
Designer Paper:Paper Studio Birthday Extravaganza
Sentiments: Stampabilities, and Michael's Dollar Bin
Well Thanks for stopping by.. Make sure you leave some love on everyones blog so you can win some Goodies.. Now your next stop is the Fabulous and Talented Miss Sandra!
Thanks again and Here is the full Lineup just in case you get lost on your way!
Candace -
http://scrappin2littleprincesses.blogspot.com/
Jessica S.-
http://jessicascraftshaque.blogspot.com
Jessica~
http://chick-n-scrap.blogspot.com
Lisa -
http://prettypaperprettyribbons.blogspot.com
Melissa pinter~
http://pinkpolkadotscrapping.blogspot.com
- Here-
Sandra-
http://365daysofcricut.blogspot.com/
-Next-
Tanya -
http://nonnascraftcorner.blogspot.com/
Julie-
http://jk-littlebitofbling.blogspot.com/
Sarah-
http://www.pinkcricut.com/
Ashley -
http://thebloghopprincess.blogspot.com/
Anna-
http://www.stampanna.com